Fedora Installation Instructions
When you click the download button, a dialog box will appear: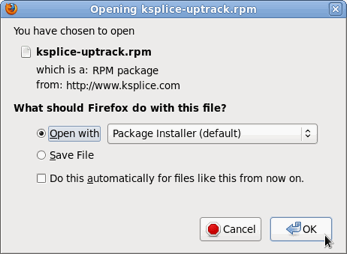 Make sure Open with Package Installer is selected, as above, and click OK. The installer will appear:

Click Install, and the installation will begin. You will be asked to confirm installation of the Ksplice Uptrack package. Click Continue: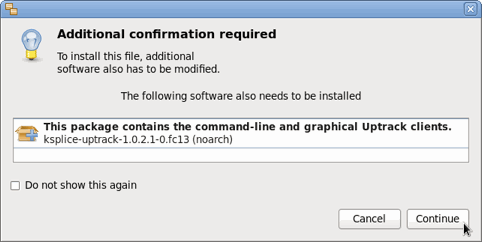 You will then be prompted for the root password: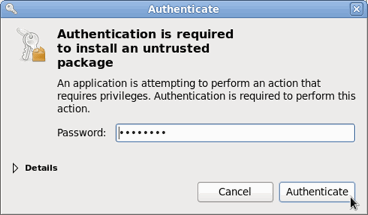 Enter the password, and click Authenticate. When installation is complete, you will again be prompted again for the root password: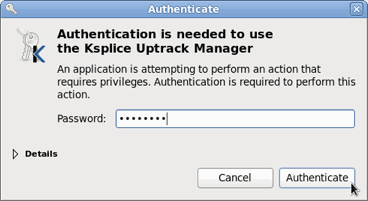 You will then be asked to read and accept the Ksplice terms of service. After you do accept the terms, the Ksplice Uptrack Manager will appear: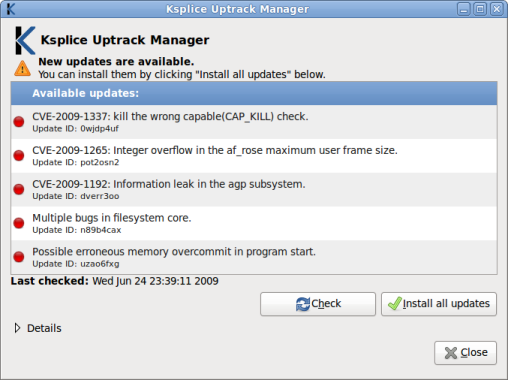 For more information on how to use Ksplice Uptrack, see the User's Guide.